09-05-17 Exotic instruments galore, a three-peat, the Manly Medley and Polythene Pam – great night at the Rite Spot SF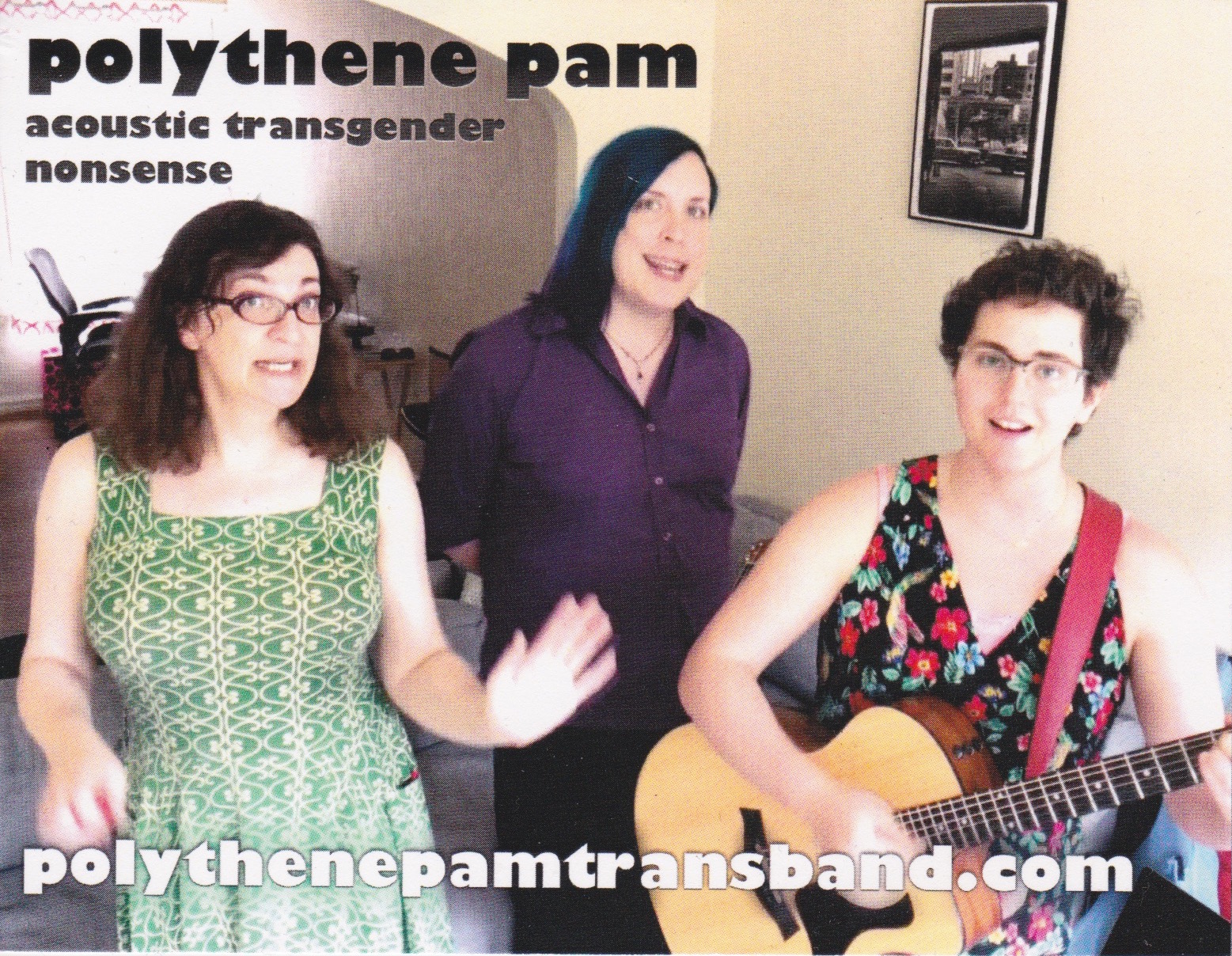 What a fab night at Rite Spot tonight!  We got a visit from a great band, Polythene Pam, who did a couple of tunes.  We also got our first ever three-peat… I don't know what forces of the cosmos were at work for that.  And we also got an exotic musical instrument extravaganza!  Uke and Accordion on the same tune. So… we start out with Sexy Sadie, just me and JRB.  Then a few tunes in, someone sings 'Til There Was You for the first time.  Then someone sings We Can Work It Out.  Fine enough, but then someone repeats TTWY (with a mashup of And Your Bird Can Sing in the solo!), and then We Can Work It Out, and a little later even Sexy Sadie came back.  We've never done a three-peat before.  Very cool. A new medley… the Manly Medley!  Taxman-Rich Man-Nowhere Man-I Wanna be your Man  all smushed up!  Love a fresh medley… next one will be one for the girls. But hold on exotic instrument fans… 'cause tonight was a hum-dinger!  JRB brought the accordion, and folks brought a uke!  We had accordion played on Love Me Do (nice licks!) AND both accordion and the mighty uke on a great Hawaiian version of Something.  Groovy. Check out the video:
Tonight's Setlist:
Sexy Sadie (first time)*
Thank You Girl
Get Back
Lady Madonna
'Til There Was You (first time)*
Getting Better
I Am The Walrus
The MANLY Medley! (Taxman, Nowhere Man, Baby Rich Man, I Wanna Be Your Man)*
We Can Work It Out (first time)*
Good Morning Good Morning
I'm A Loser
'Til There Was You (second time) (with Bird Can Sing mashup in the middle)*
Eight Days A Week
We Can Work It Out (second time) (slower)*
Back In The USSR
Rocky Raccoon
Anna (Go To Him) Misery
I'm So Tired Sexy Sadie (second time)*
For No One
Help!
Come Together
Boys
Paperback Writer
Got To Get You Into My Life
Please Please Me
Love Me Do (with accordion!)*
Old Brown Shoe
I've Just Seen A Face
You Really Got A Hold On Me
Something (on uke AND accordion)*
A Hard Day's Night
Because
You Never Give Me Your Money
Hold Me Tight
Tell Me Why
* Beatles Night firsts