08-29-16: Beatles Night plays the 50th anniversary of Candlestick Park!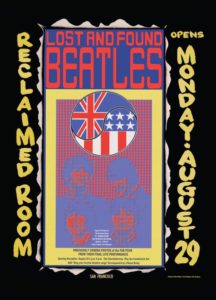 The Reclaimed Room art gallery held a celebration with a great find, original photos from the Beatles concert in 1966!
The Chuckleberries opened up the evening with the actual set that the Beatles did (Rock and Roll Music, She's a Woman, If I Needed Someone, Day Tripper, Baby's in Black, I Feel Fine, Yesterday, I Wanna Be Your Man, Nowhere Man, Paperback Writer, Long Tall Sally), then we played out the rest of the night.
Soooo much dancing!!  Everyone was moving and singing to every song, and it was a fantastic party!
Here are some photos of the exhibit.  Nobody knows who the photographer is: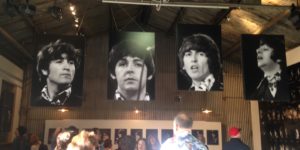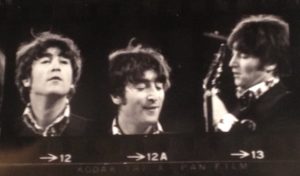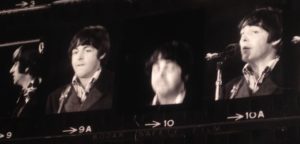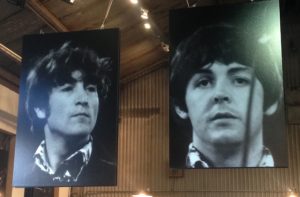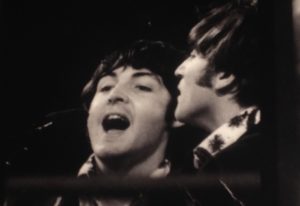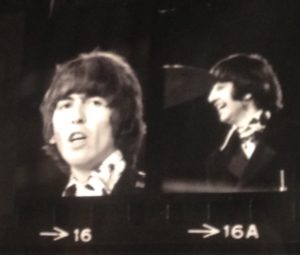 Tonight's setlist:
Don't Let Me Down
Thank You Girl
You Can't Do That (slower & funkier)
Here There and Everywhere
A Hard Day's Night
Birthday
I Am The Walrus
Can't Buy Me Love
She Loves You
Oh, Darling!
Strawberry Fields Forever
Everybody's Got Something To Hide
I'll Cry Instead
Here Comes The Sun
Back In The USSR
Penny Lane
Everybody rocked the Candlestick Park 50th anniversary!  Sounded wonderful, what a blast!  Thanks so much to The Reclaimed Room.