08-03-17: Donovan sings Nowhere Man, a mashup, the Michelle Waltz… at the Circus Pub!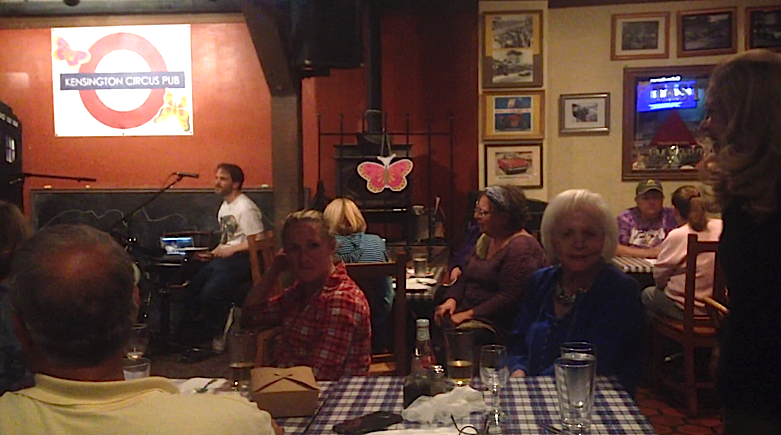 What a night our second time out at The Kensington Circus Pub!  We got a couple of great firsts thanks to CG.  Michelle done in 3/4 time a-la jazz waltz, and Nowhere Man done as Donovan!  Great work, both were awesome.
We also got killer versions of Kite, Happiness, Rocky, With a Little Help, If I Needed Someone, You Really Got A Hold On Me, The Word, I'm So Tired and it just kept up the whole night!  Everyone crushed it, and I could hear the whole place singing along with practically every song.
I only saw a little bit of dancing, but since there wasn't much room…  It'd be great to get the whole place dancing at some point!
There were a couple of singers that were a bit shy about coming up to do Across the Universe, but we eventually got them up towards the end of the night.  It was heartwarming!  Great rendition.  So glad you made it up to sing!
Check out the video of the evening:
I also got a mashup in, Eggman: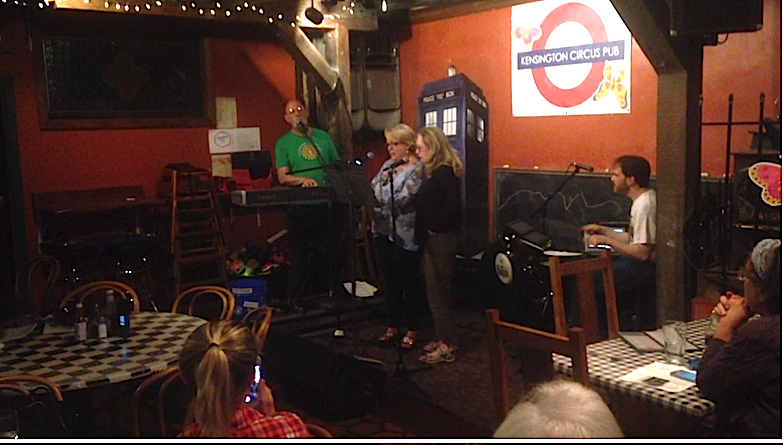 Tonight's Setlist:
Drive My Car
Baby's In Black
I've Just Seen A Face
Michelle Waltz(in 3/4 time)*
Mr. Kite
I'm Looking Through You
Tell Me Why
Eggman (Mashup)
Penny Lane
Nowhere Man (as Donovan!)*
You Really Got A Hold On Me
Happiness Is A Warm Gun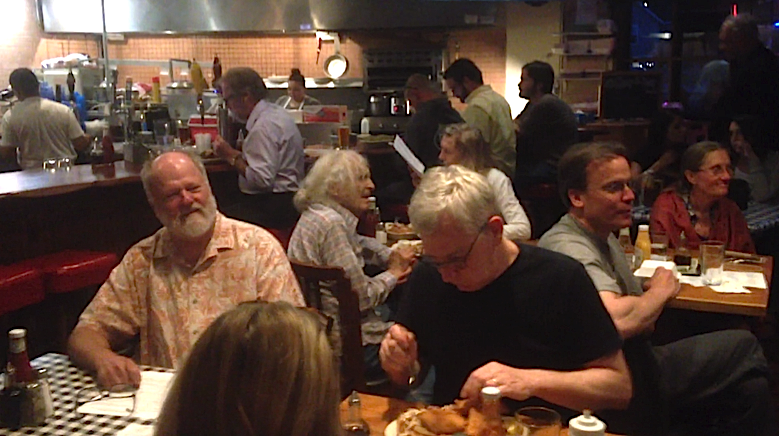 Can't Buy Me Love
I'm So Tired
Think For Yourself
The Word
If I Needed Someone
Let It Be
Yesterday
I'll Get You
This Boy
Rocky Raccoon
She Loves You
Eight Days A Week
Across The Universe
With A Little Help From My Friends
Yellow Submarine
Back In The USSR
You Never Give Me Your Money
Yes It Is
*Beatles Night firsts