09-19-17: at Pianofight, SF
Tonight we got one of my favorite compliments of all time.  The singer who came up and called for You Are My Sunshine also said:
"This is the most fun place I've ever been."
Wow, thank you so much.  That's exactly what we try to do!
It was that kind of night at Pianofight.  Everyone was just rocking it and having a ball.  Much dancing too.  We got some video of Anna and Benoit:
We had a wonderful singer come up and sing And I Love Him.  (a nice first, please come back and sing more with us!)  Georgie Girl came up and gave us great versions of I'm Only Sleeping If I Needed Someone and Rain, we got great versions of Bathroom Window, Fool on the Hill, Long and Winding, Her Majesty, You Are My Sunshine (great Beatles Night first!) and the list just goes on.  Everybody sounded great, and the whole evening was fun, fun, fun!  Killer diller.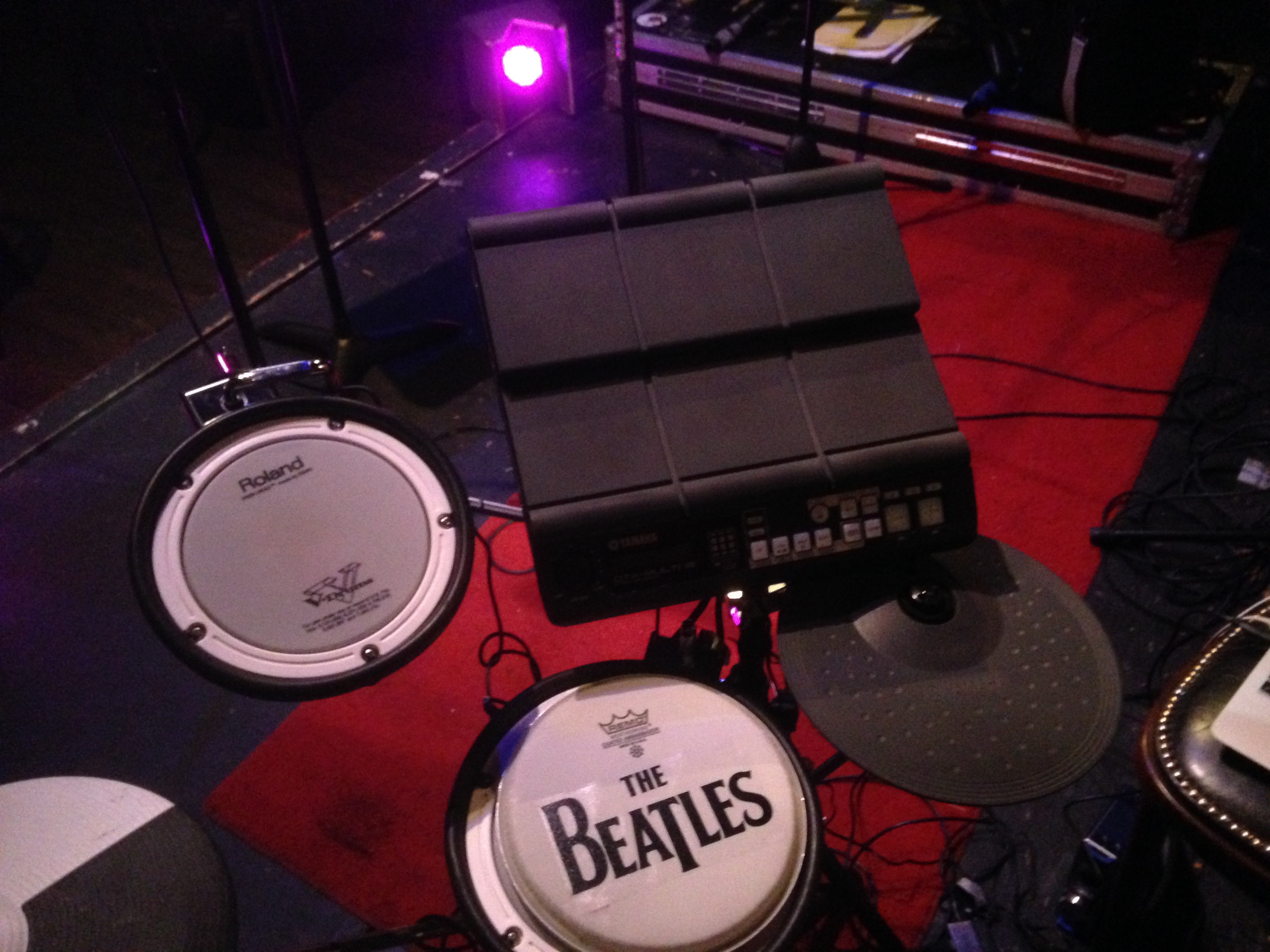 Tonight's Setlist:
A Hard Day's Night
I'm Only Sleeping
She Came In Through The Bathroom Window (Joe Cocker style)
Rocky Raccoon
The Fool On The Hill
And I Love Him*
Yesterday
If I Needed Someone
Let It Be
Cry Baby Cry
She Loves You
Eight Days A Week
Ob-La-Di Ob-La-Da
Honey Pie
Ticket To Ride
Maxwell's Silver Hammer
I'm So Tired
Her Majesty
The Long And Winding Road
Rain
While My Guitar Gently Weeps
Don't Let Me Down
You Are My Sunshine*
Hello Goodbye
I Want To Hold Your Hand
Eggman (mashup)
A Hush In The Life (mashup)*
*Beatles Night firsts