The first night with the new kit, a new mashup and a record number of medleys!  What a night at the Rite Spot tonight!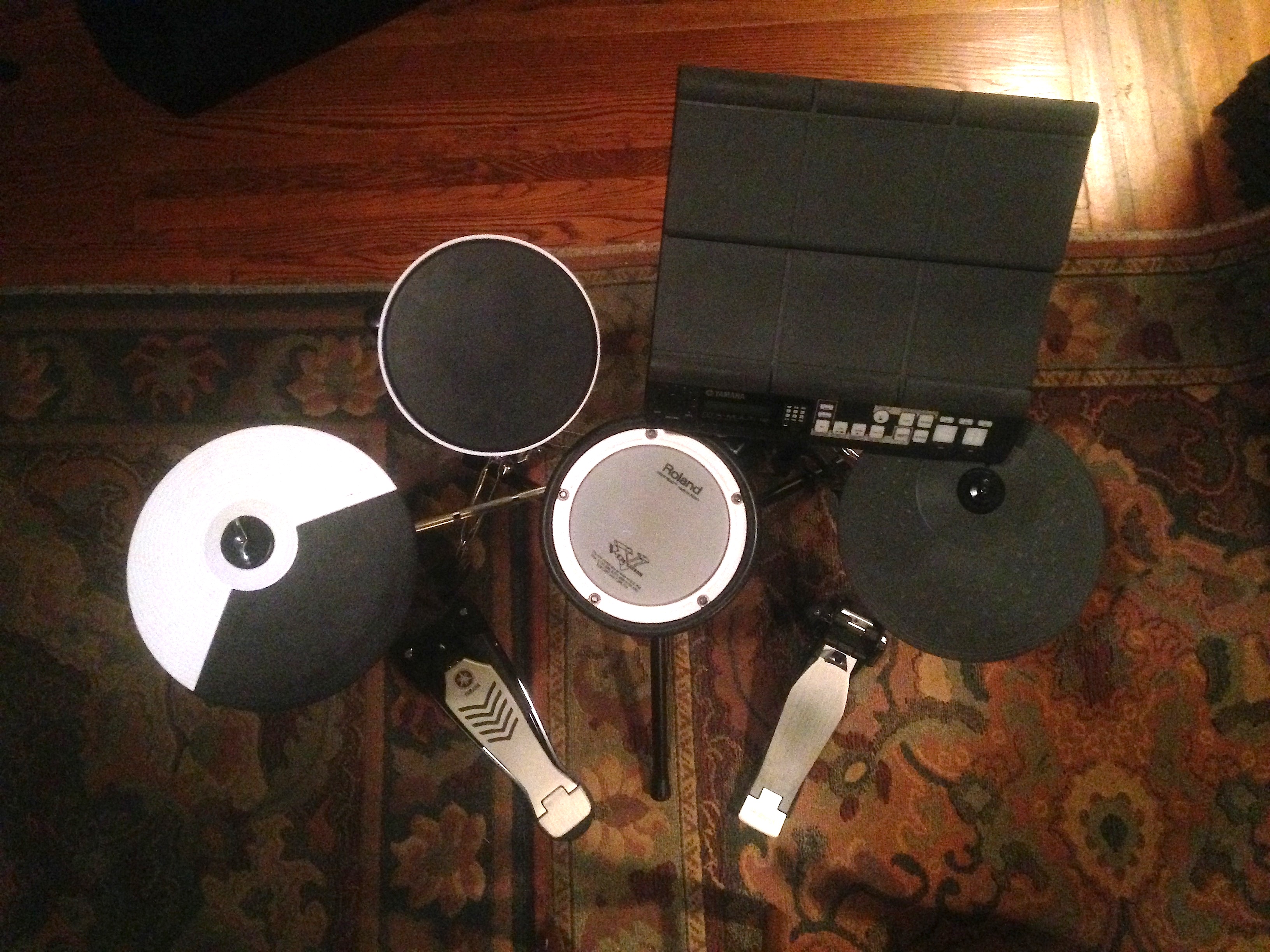 First night with the new drums….?
My new little kit performed quite nicely tonight.  It is way easier to haul and set up too.  The only thing I missed from the old kit was that there were cymbals in the right spots for actual cymbals… but I can easily forget that considering that this rig is sooooo much lighter! Wow.
Speaking of great performances at the right spot, what a great night tonight at the Rite Spot.  We got wonderful performances of Michelle, Lucy, Day in the Life, I'm Looking Through You, I'm Only Sleeping, Glass Onion, Oh Darling, Ticket To Ride… and on and on!
Everyone crushed it.
Very exciting news, we had 2 brand new medleys, plus doing a third one now makes an official Beatles Night record of 3 medleys.  Towards the end of the night we did the Abbey Road medley that we have done before.  But I was able to call out two brand new ones:  The Ask & Tell (Ask Me Why into Tell Me Why), and the First the Good News Then the Bad News (She Loves You into You're Gonna Lose That Girl).  Excellent, just the kind of mischief I like, and great Beatles Night firsts.  There's more where that came from.
We also got a new mashup tonight!  It is Piggies put on to Dizzy Miss Lizzy.  With a little help from JRBiggie, here's:
What a great night tonight!  Thanks everyone.
Tonight's Setlist:
No Reply
Baby's In Black
Lady Madonna
Ask Me Why/Tell Me Why*  The Ask & Tell Medley
Wait
Cry Baby, Cry
Dizzy Miss Piggy* (mashup)
I'm Looking Through You
She Said
You've Got To Hide Your Love Away
You Can't Do That
I'm Only Sleeping
Don't Pass Me By
For No One
I Want To Tell You
I Feel Fine
Martha My Dear
Dear Prudence
Ticket To Ride (Slower)
Bad Boy
You Won't See Me
One After 909
Glass Onion
Michelle
Day Tripper
She Loves You/Your Gonna Lose That Girl* The Good News/Bad News Medley
You Never Give My Your Money/Golden Slumbers/Weight/The End
Oh Darling
Lucy In The Sky With Diamonds
Getting Better
Good Day Sunshine
Run For Your Life
Sgt Peppers Reprise/Day In The Life
*Beatles Night firsts